Here's a neat sneak peek of what we've been working on for Palli.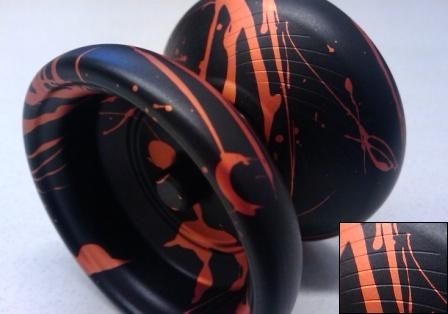 This special edition of the Gnarwhal has, what we are calling, 'rifle marks' on the profile. These grooves are only about .001″ deep and were done prior to bead blasting/anodizing so you can barely feel them while you're doing a grind. We discovered this process by accident and felt that it would add a nice aesthetic to a caribou spinner. What better way to debut the grooves then to use them on the beautiful Puffin themed Gnarwhal we are doing for Palli.
The photo is pre-laser engraving. We'll be adding some artwork on the inner hub that was done by Palli himself. The run size is 30 pieces and will only be available through our store.