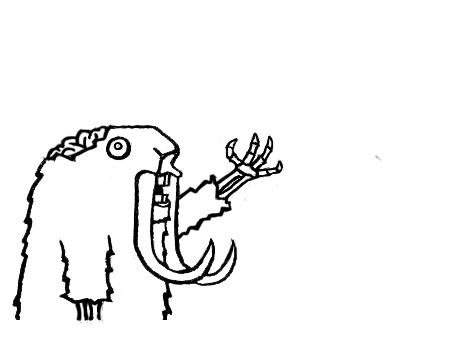 Zombie Wooly Marmot – By Greenonion
A couple weeks ago I got some sweet marmot artwork sent to me by Greenonion on the YoYoNation forum. They were Wooly Marmot characters … Zombie Marmot, Pirate Marmot, Supermarmot, Popsicle Marmot … ya all super super excellent. I love them!! After talking to Greenonion this sparked up a great idea for a Wooly Marmot contest:
Draw your own Wooly Marmot!!
Please use the blank jpeg here to start things off. You may modify it anyway you'd like by using your graphic design skills, pencil crayons, felt pens … or whatever you'd like. Then scan it or export it as a jpeg or pdf and send it to us.
Just make your Marmot your own style. I'm going to pick my favourite and that winner will get a custom anodized Marmot. You pick the colourway and effect and we make it happen (limited to two colours only). Plus we'll do a random draw with all of the entries sent in to win a Wooly Marmot in one of our current released colourways.
Please send entries to: clyw (dot) inc (at) gmail (dot) com by September 10th.