I'm really excited for this weekend.  Lots of fun stuff is happening …
Nov 28-29th is the Royal Bison Craft & Art Fair where I'll be selling lots of yoyos at reduced prices for those happy early Christmas shoppers.  So unfortunately I won't be able to make yoyo club at West Edmonton Mall on Saturday … but you can still come by and hang out and say hello … maybe pick up a yoyo for your favourite lumberjack?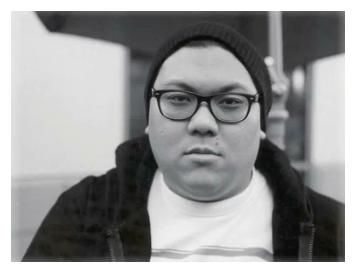 Photo of Paul Escolar (lifted from youtube) 
Also some very EXCITING news!!!!!  Duncan Crew Member Paul Escolar is coming up from San Francisco, California.  That's right the super talented designer/artist and inventor of the Green Triangle and Kamikaze will be here in EDMONTON on vacation from Nov 27th – Dec 6th. 
Paul was one of the yoyoers who redefined the way modern yoyo tricks are now done today.  I'm so excited to hang out with Paul for the week … Yogi is too!!  Jensen will be back in town on Dec 1st from Europe … Can you say YOYO PARTY?!?!?!  We're hoping to take a trip out to the mountains for some tobogganing, so there might be a stop in Calgary at Steve's place and Tubby Dog in our near future!!  
Walk the Dog – By Paul Escolar (image courtesy of Steve Brown)
This week I've been working non stop at getting Wooly Marmots and Large Bearing Bassalopes out to your favourite stores.  Tomorrow the Caribou Queen Edition of the Large Bearing Bassalope will be fittingly available at the UK yoyo store: yoyoz.co.uk.  Right now I've got to say that the LB Bassalope is definitely one of my favourite yoyos.  I've either got one of these or a Campfire with me at all times.  Soooo much fun!!!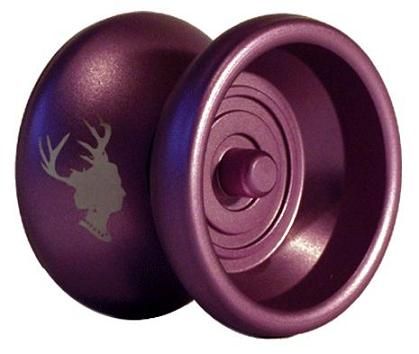 Photo by yoyoz.co.uk – Artwork by Ross Palumbo
See you at the Royal Bison!!!!