Hello There!!!
I just wanted to update you all on the new stock that was just added to the store this week.  We had an unfortunate mishap with our small bearing Bassalopes: they look beautiful, but they have vibe.  It's not enough to notice during play (unless all you do is grinds, but still they do grind just fine).  We laser engraved these Fool's Gold Bassalopes with a 'b' and a 'o' so that you could tell them apart from production runs.  Pick one up at the discounted price of $70US.
All photos by Natasha Paterson
Also at the CLYWstore we have only a few of the Wooly Marmot Doing Stuff Editions left. My favourite is definitely the Little Rudiger. So cute!!!  Here are some updated photos with the collector cards.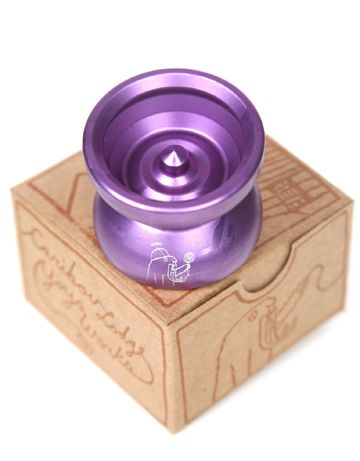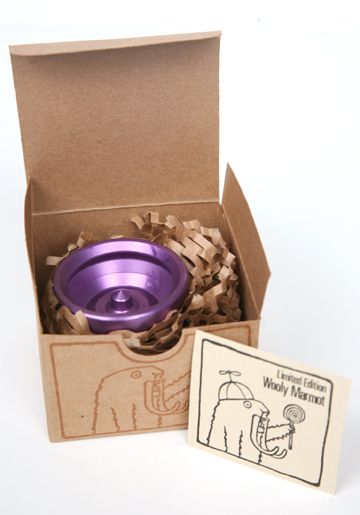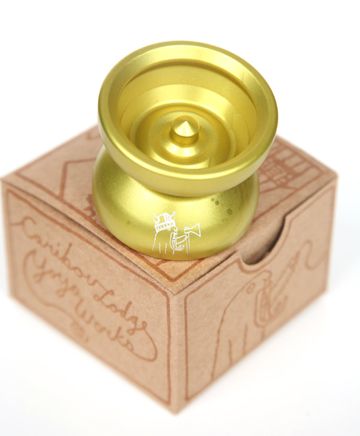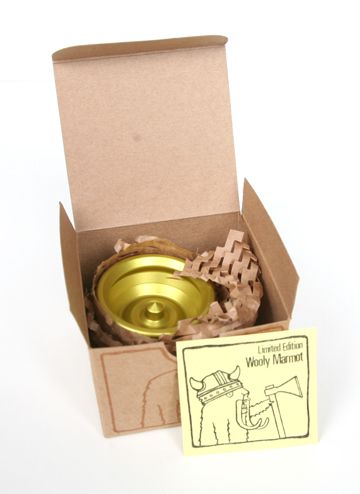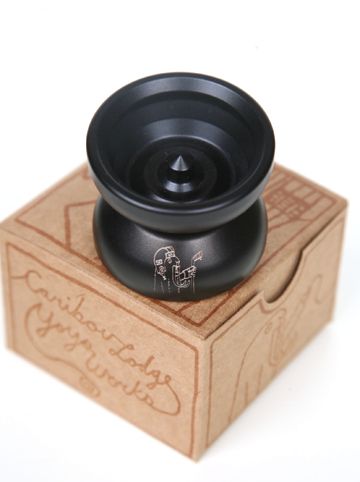 All photos by Natasha Paterson