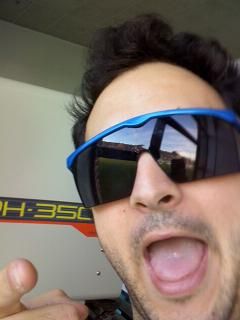 In the next month there is going to be a plethora of contests in Europe!!
Italian Nationals – November 7-8th
Czech Nationals – November 14th
2nd Paris Contest – November 27th
UK SRC in Gloucester – December 5th
The exciting part is that at every contest there is going to be someone from Team CLYW there!!!  Jensen will be attending each contest except for SRC; he'll be competing at Czech Nats and will either be doing demos or participating as a judge for the rest.  Krisztian will be at Czech Nationals, Paris Contest and SRC.  Hadrien will be at Czech Nationals, Paris contest (of course) and SRC.  Thanks to the IYYA, CYA, and FYYA for helping to make this a possibility.
National Lampoon's European Vacation is probably one of my favourite movies.  So it is quite hard for me to not be able to go for a tour around Europe and get into trouble like Chevy Chase, while cheering everyone on.  I guess I will just have to live vicariously through the team!!  I am so excited for you guys!! 
I'll be sure to post updates on the blog as info / photos / videos come in.
Pip pip.