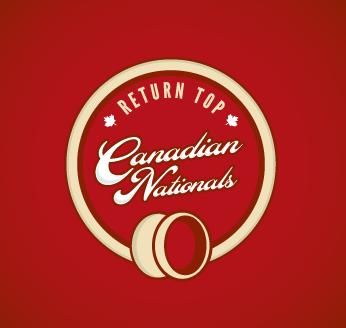 Logo by Tressley Calhill
On July 17th, 2010 Me and Adam Hunter of YORARD are hosting Canadian Return Top Nationals in Calgary, Alberta. The contest will be held at the Cardel Theater. It's an amazing venue that we were very lucky to have been able to reserve. Tressley is currently working on the contest website for us, where you'll be able to preregister and get more info.
For categories we'll have 1A and Open, which will each have a 1 minute prelim and a 2 minute final each. We'll also have a beginner sport trick ladder as well as an advanced sport trick ladder.
This contest was originally supposed to be in Montreal, Quebec this year, but unfortunately the organizer did not have enough time to make it happen. So instead of letting this event fall by the wayside we decided to organize an event here in Alberta. We have a lot of great up and comers in Western Canada plus not to mention Jensen Kimmitt who is ranked one of the top yoyoers in the World. Hopefully in the future we'll be able to do a contest that revolves from east to west each year or maybe even have regional contests.
I'm currently working on a sponsorship packet that I will be sending out to potential sponsors soon. So stay tuned.
Thanks for all your support everyone!!