Last fall I was given a great idea from Mitch at BTNC for a Campfire edition … 'Campfire Coal' … here's how it turned out: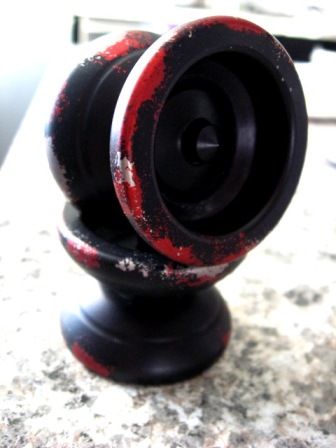 I made 22 and have been sitting on them for quite some time. No stores will be selling any. The only way you'll be able to get one is if you are at one of the random contests we've sponsored or if you're going to MWR this weekend.
We'll be selling 10 there. If you're interested in getting one find either CLYW team member Adam Brewster or Abe Da Gravedigga at the MWR BBQ … or possibly after the contest since they aren't allowed to be selling them at the mall. Man I wish I was going to this contest … I love Minneapolis, plus Why? and Deerhoof are playing Saturday night.
GOOD LUCK ABE, ADAM, ALEX and JOHN-BOT AT MWR!! YOU GUYS ARE BEST!!
Say hi to Seth from Save Deth for me!! That guy … he's always so well dressed.