Reposted from the BTNC blog:
BTNC has teamed up with CLYW to create a super limited Wooly Marmot yo-yo. In an era of collaborations we wanted to do something simple that we would love forever. As avid yoyo players it was an honor for us to work with CLYW. They are makers of some of the most sought after return tops on the market.
Our finished product is a black anodized yo with gloss black splashes and finished off with the BTNC logo laser etched on one half. The yo is limited to 10 pieces and will be released 12-18-09 at noon pst. Phone orders welcome.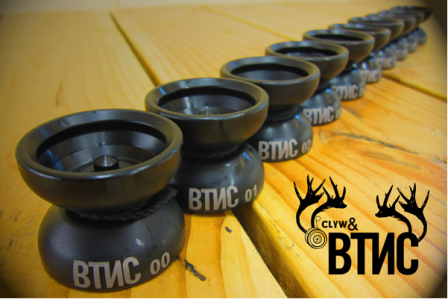 To order call Mitch on Dec 18th at 714.441.3434. Cost is $150 + tax & shipping.