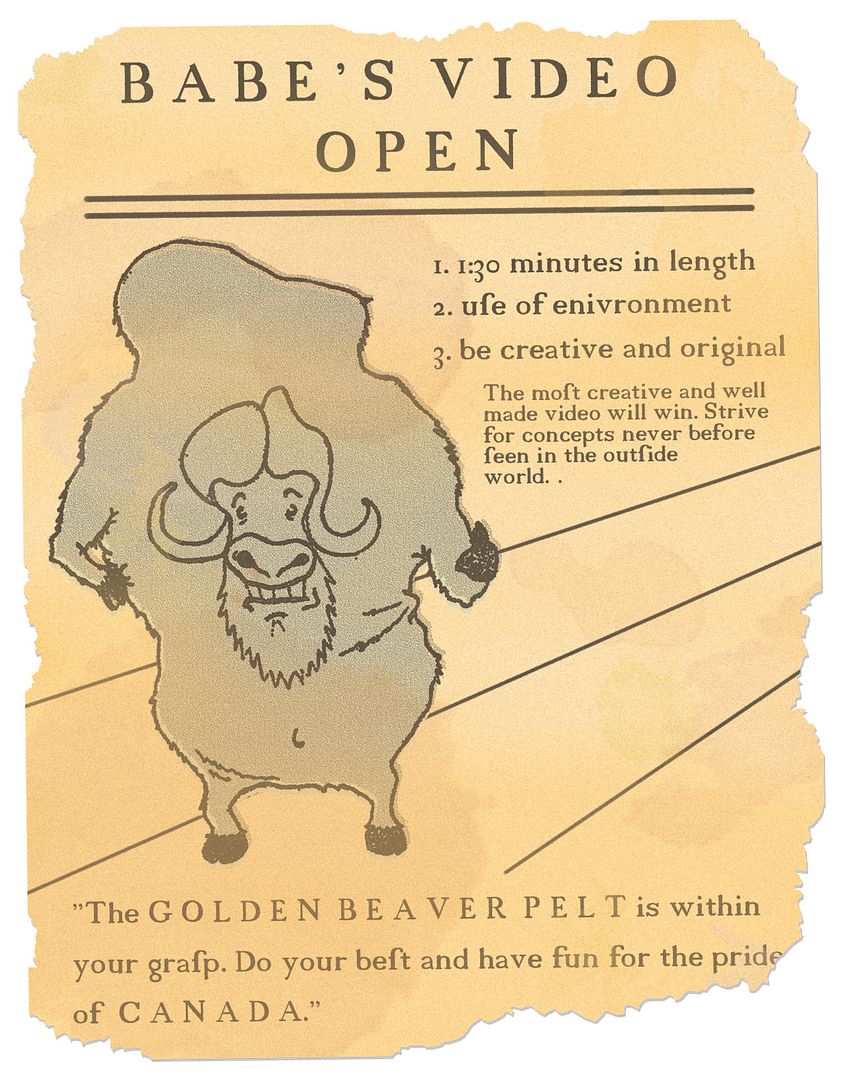 It's that time again for a new video contest!! I really wanted to hold a contest to celebrate the addtion of CLYW's newest team members, John-Bot and Abe. As the true duo that they are the idea, criteria and artwork was all produced by them. Brilliant job guys this is going to be a fun one!!
Here are the rules:
1. Tricks must be interactive with the environment. (examples would be using a homemade apparatus, railings, trees, park benches, free throwing).
2. Roughly 1 minute and 30 seconds in length max (shorter is okay).
3. Originality and Creativity are main judging criteria.
4. It's a video contest so quality of video and editing is also important.
5. We are hoping to get a golden beaver pelt as the grand prize. Similar to the golden fleece from Jason and the Argonaughts, but more Canadian.  What we do have planned though for now is a one of a kind Babe Ox Blue Bassalope with Babe's head laser engraved on it.  Also, our good friends at Savedeth will be donating a DVD of Savedeth Volume 2 to the winner!!!  Thanks guys!!!
Contest Starts NOW!! … and will be ending December 10th.  Please email a youtube or vimeo link of your entry to: cariboulodgecontest (at) hotmail (dot) com